Cloud computing is no longer a novelty; it is now a fundamental part of business computing, offering a range of benefits for organizations of all sizes. With the advent of cloud computing, companies have the option to store their data and applications on remote servers accessible through the internet. As a result, businesses can streamline their operations, reduce their IT expenses, and improve their scalability.
In this article, we will discuss the benefits of cloud adoption and how businesses can leverage this technology to their advantage. We will also delve into the challenges of cloud adoption and how to overcome them.
Table of Contents
What is Cloud Adoption?
Before we dive into the benefits of cloud adoption, let's define what we mean by this term. Cloud adoption refers to the process of transitioning a business's IT infrastructure and applications from on-premises systems to cloud-based services. This can involve moving data and applications to public, private, or hybrid cloud environments, depending on the specific needs of the business.
Benefits of Cloud Adoption
1- Scalability

One of the key benefits of cloud adoption is scalability. With cloud services, businesses can easily scale up or down their computing resources to meet changing demand. This means that companies no longer have to invest in expensive hardware and infrastructure that may sit idle during periods of low demand. Instead, they can pay for the resources they need, when they need them.
2- Flexibility
Cloud adoption also offers greater flexibility than traditional on-premises systems. With cloud services, businesses can access their data and applications from anywhere in the world, as long as they have an internet connection. This makes it easier for employees to work remotely, collaborate with others, and access critical data in real-time.
3- Cost Savings
Another major benefit of cloud adoption is cost savings. By moving to cloud services, businesses can reduce their capital expenditures on hardware and infrastructure, as well as the ongoing costs of maintenance and upgrades. This can lead to significant cost savings over time, which can be reinvested in other areas of the business.
4- Improved Security
Cloud adoption can also improve security for businesses. Cloud service providers typically have robust security measures in place to protect their customers' data and applications. This can include firewalls, encryption, access controls, and other security features. Additionally, cloud services can provide automated backups and disaster recovery services to ensure that critical data is protected in the event of a system failure or other disaster.
5- Greater Innovation
Cloud adoption can also foster greater innovation within a business. With cloud services, companies can easily experiment with new technologies and services without the need for significant investment in hardware or infrastructure. This can enable businesses to be more agile and responsive to changing market conditions, as well as to explore new revenue streams and business models.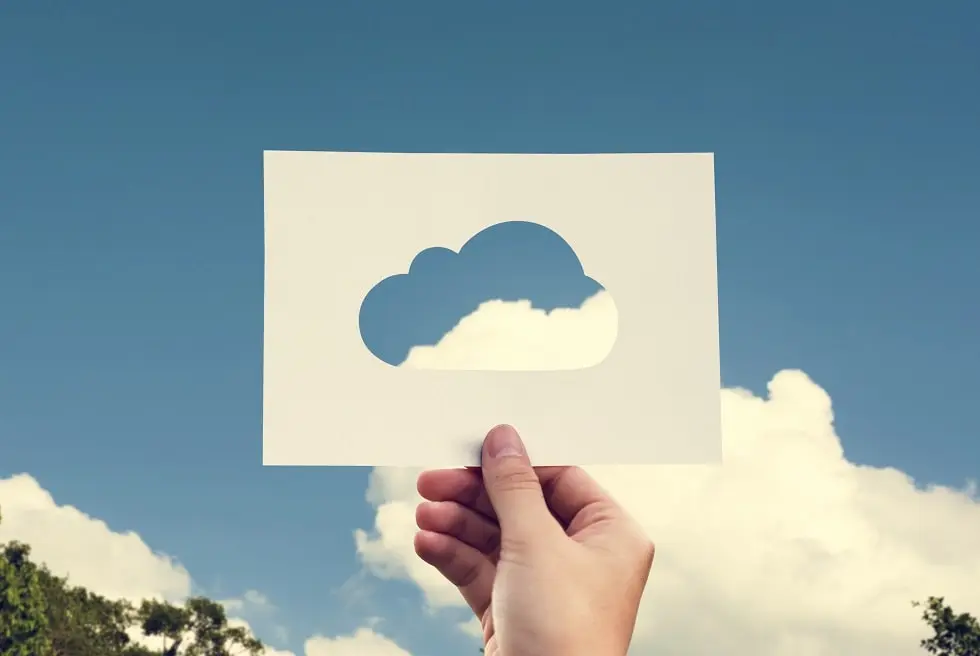 Challenges of Cloud Adoption
1- Security Concerns
Despite the enhanced security features provided by cloud service providers, businesses may still have concerns about the safety of their data in the cloud. This is especially true for highly sensitive data, such as personal information or financial data.
To address this concern, businesses can choose to encrypt their data, use multi-factor authentication, and implement other security measures to protect their data from unauthorized access.
2- Data Migration
Migrating data to the cloud can be a complex process, especially for businesses with large amounts of data. Businesses must ensure that their data is compatible with the cloud environment and that there are no data loss or corruption issues during the migration.
To simplify the data migration process, businesses can work with a cloud migration specialist to ensure a smooth transition.
3- Vendor Lock-In
Vendor lock-in occurs when businesses become dependent on a particular cloud service provider, making it difficult to switch to another provider. This can be problematic if the business is dissatisfied with the service or if the provider raises their prices.
To avoid vendor lock-in, businesses can choose cloud providers that offer open standards and compatibility with other cloud providers.
4- Downtime
Downtime can occur when the cloud service provider experiences an outage, resulting in businesses losing access to their applications and data. This can be a significant issue for businesses that rely heavily on the cloud for their operations.
To minimize the risk of downtime, businesses can choose cloud providers that offer service level agreements (SLAs) with guarantees of uptime and quick response times.
Conclusion on Cloud Adoption
In conclusion, cloud adoption is essential for modern businesses that want to stay competitive and agile in a rapidly evolving market. By moving to cloud services, businesses can enjoy greater flexibility, scalability, cost savings, and security, as well as foster greater innovation within their organizations. However, it's important to approach cloud adoption with a solid migration strategy.
In Ashkan we can provide you with Cloud Consulting to ease the pain of adopting the cloud.